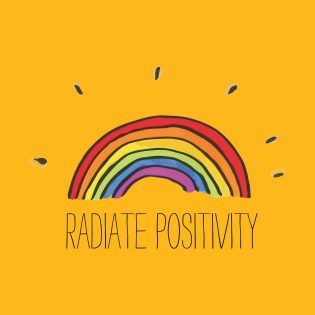 We've been so impressed with our pupils' positivity and resilience during this challenging time. To celebrate this, we're asking all our pupils to create a 'Poster of Positivity'. We'd really love to get as many entries as possible as the final product would make a lovely end-of-year keepsake that we could put together and display here on the website and our class blog pages.
Your poster could contain a positive message, slogan or quote and a picture to go with it – something that makes you smile. It could contain drawings of things, activities or people that have brought you happiness during this time. We've included some sample slogans you could use below but feel free to make up your own of course! Be as creative as you'd like.
Please send us a photo or scan of the poster to your class teachers at the usual addresses by Friday 19th June.
Junior Infants – juniorinfantsteachers@virginians.ie
Senior Infants – seniorinfantsteachers@virginians.ie
1st Class – 1stclassteachers@virginians.ie
2nd Class – 2ndclassteachers@virginians.ie
3rd Class – 3rdclassteachers@virginians.ie
4th Class – 4thclassteachers@virginians.ie
5th Class – 5thclassteachers@virginisns.ie
6th Class – 6thclassteachers@virginians.ie
The DEN – denteacher@virginians.ie
Every class will be putting their posters together to make one big collage of positivity that truly represents how strong and adaptable our fantastic pupils are! We look forward to seeing your entries.
Sample slogans and quotes for your poster: