It's all go at the moment in 6th class. While some our students were away at a volleyball competition in Swords, the remainder took part in their first session of six with Cycle Right doing the Department of Transport approved National Cycling Safety Course. 6th class will learn how to cycle, bike handling, signalling, rules of the road, bike maintenance, how to approach junctions as well as playing a wide range of games to develop these skills. The plan is that by Week 6, we will all be able to take to the roads of Virginia safely and applying the rules and skills learned.
All had a fantastic time in week 1.
For more information about about Cycle Right, please visit https://www.cycleright.ie/courses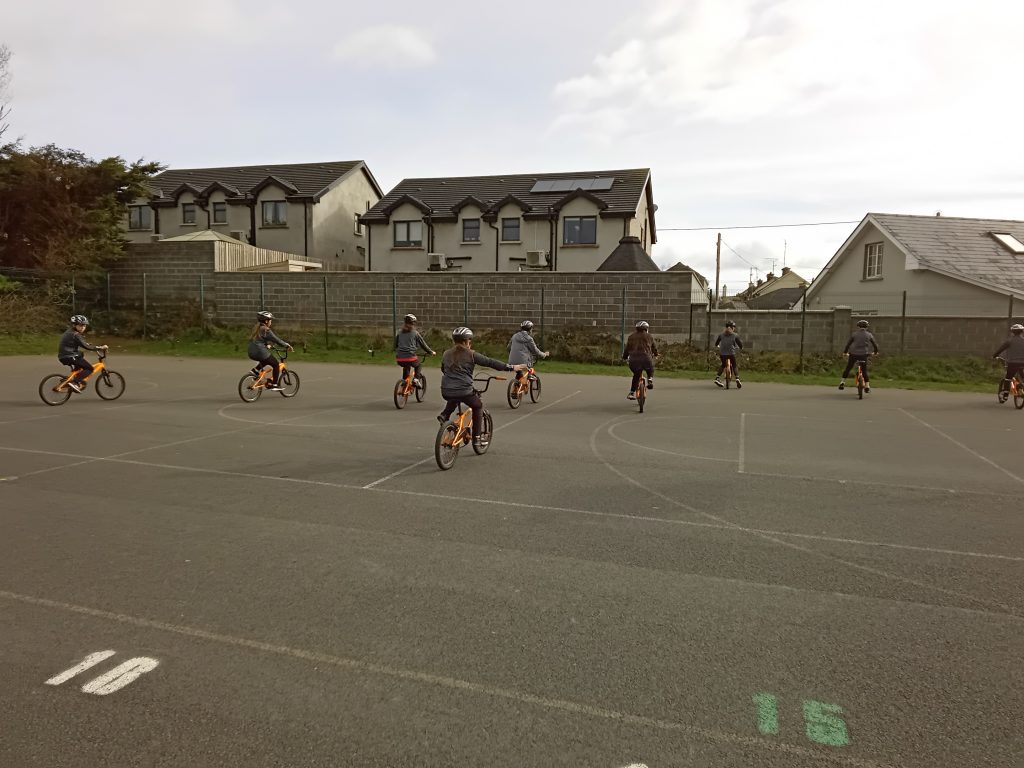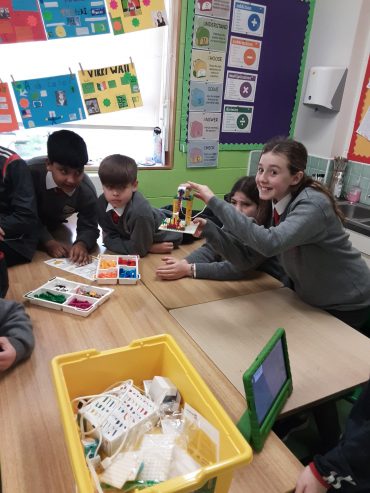 Our school has recently purchased sets of Lego Education Spike kits for the children. These sets can be used to teach simple coding lessons or to solve complex real-world problems in engineering, design and computer science.
Fifth class had the opportunity to try out these kits and work together in groups to create some wonderful Lego designs. Everyone had great fun!